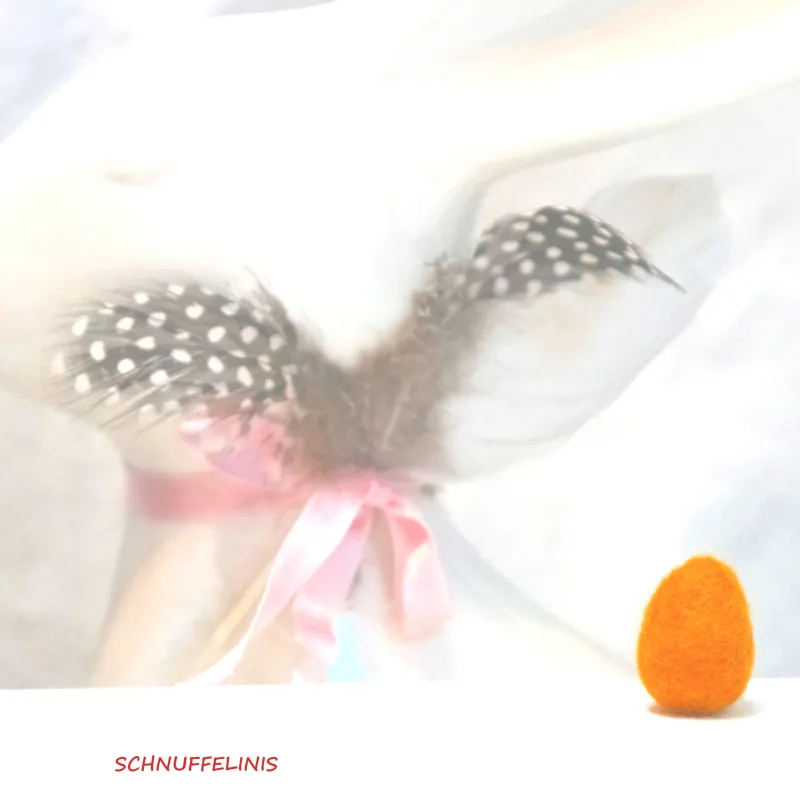  
Felt eggs 1"
Colorful Easter eggs in your own colour pick to decorate & hang, great color choice, sustainable, eco-friendly, reusable felt eggs w/without hanger

Free shipping
to Germany starting at 35€
Fast Delivery: Express processing - we dispatch every day - world-wide
Secure payment
with Credit card, PayPal or bank transfer
Colorful assortment of felted Easter eggs - 2,5cm big (+/-1mm)
Beautiful, handmade felt eggs in a self assembled colorful mixture.
The Easter eggs can be hidden in the nest, threaded for decoration, glued, felted, hung.
They can be purchased with or without a hanger (color-coordinated with the egg), but can be threaded easily with a thread / needle too.
Sustainable, plastic-free Easter eggs. Our 100% felt wool is biodegradable PLUS safe for children and pets, hand washable so it can be used over and over again. A new Easter family tradition is born, since reusable for years.

Safty note:

Attention. Please note that the individual parts are not suitable for babies/toddlers under 36 months and that they cannot reach the materials unsupervised. Otherwise, there is a risk of small parts being swallowed. Pay attention to this and do not leave children unsupervised.

SCHNUFFELINIS • Instagram - @schnuffelinis • pinterest.de/schnuffelinis • facebook.com/schnuffelinis