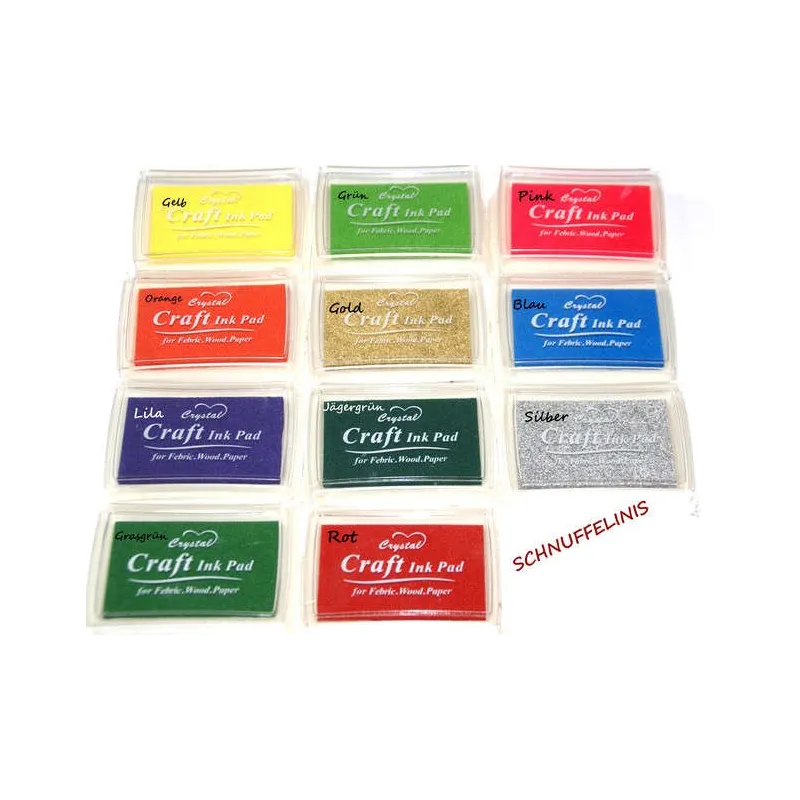  
Ink pads for Fingerprints
We are happy to personalize the fingerprint with the wedding date & the name of the bridal couple, baptism & name baptised person, etc. Only possible in combination with a fingerprint
Secure payment with Credit card, PayPal or bank transfer
Fast Delivery: Express processing - we dispatch twice a day - world-wide
Extra large stamp pads in different colors which are suitable for canvas, fabric, paper and wood - whereby you can wipe your fingerprint images with a damp cloth again from the skin. The colours are bright, durable and also suitable for large men's finger:).
Price refers to a stamp pad with lid.
You can find matching fingerprint prints in the shop under fingerprints
Size/Dimensions/weight
Approx. 7.5 x 5 x 2 cm / 2,95" x 1,96" x 0.78"
Attention! The stamps are not suitable for children under the age of 3-small parts can be taken in the mouth or swallowed by children.
You might also like