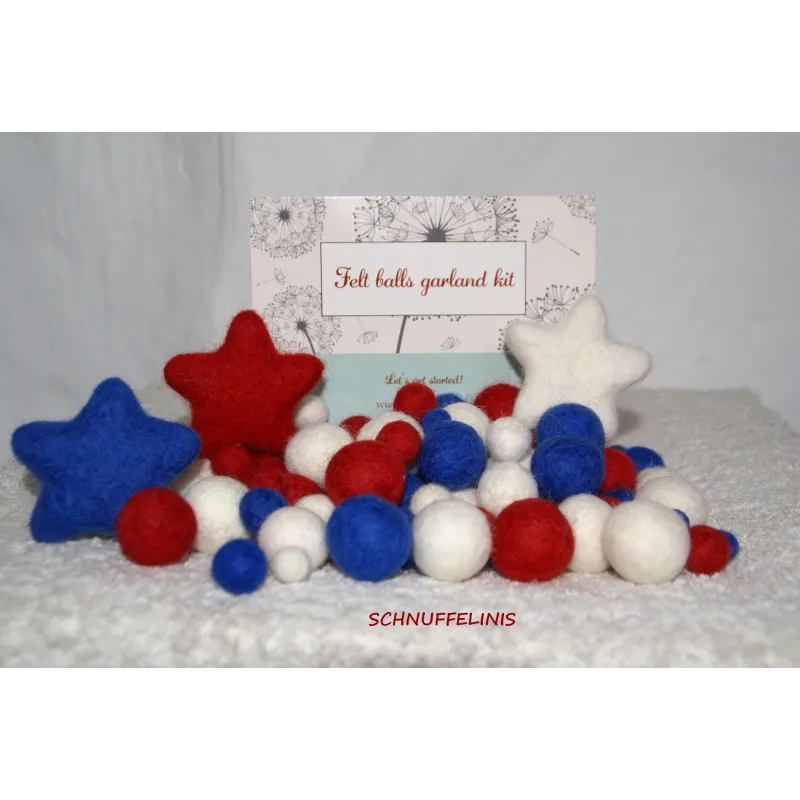  
felt balls garland stars/stripes DIY
"How To" Instruction Kit for a felt ball garland.
*You will be able to make a 9 feet (118") / 3meter long garland!!*
The wreath is only a deco example!
Secure payment with Credit card, PayPal or bank transfer

Fast Delivery: Express processing - we dispatch twice a day - world-wide
DIY Garland Kit comes with everything you need to make a garland:
You will get:
- 1 x Large Needle
- 50pc. felt balls (for sizes 0.4 - 1")
- 10pc. felt balls (for size 1.18" and 1.57")
- 100% Cotton Twine in - 3.28Yards // 3Meter // 118" long (if you order more than one set we will send the cord in one pcs. so you can cut it in the length you wanna have it)
- "How To" instructions for a 9 feet long garland (1 x per order)
The wreath is only a deco example!