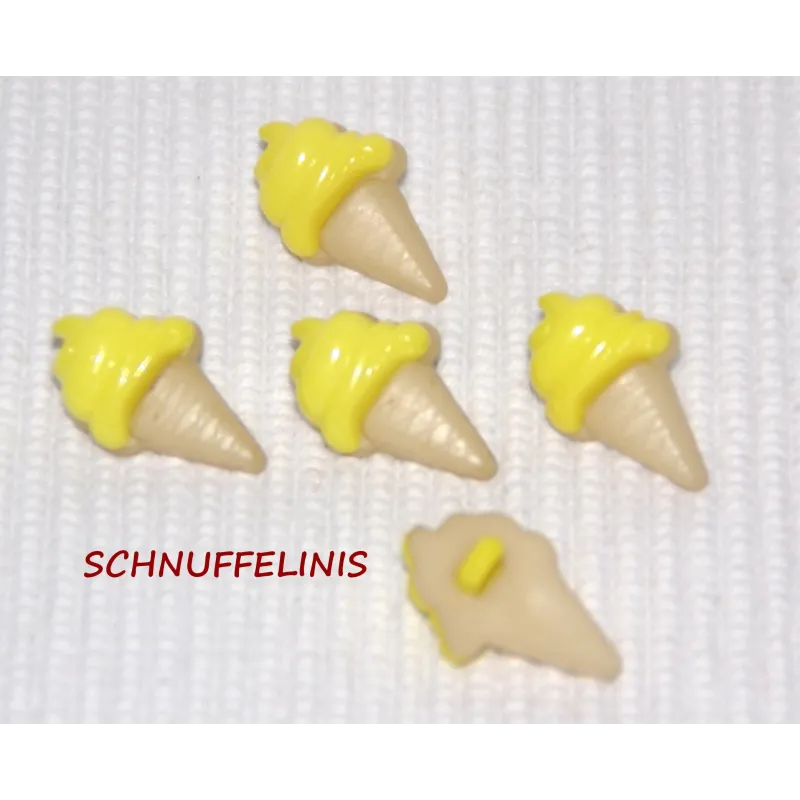  
Kids button - Ice creme with thread eye
We carry a great variety of beautiful children's buttons, which we use ourselves diligently for sewing.

In the variants: Lemon ice cream, strawberry ice cream, apple ice cream or cream.
Secure payment with Credit card, PayPal or bank transfer

Fast Delivery: Express processing - we dispatch twice a day - world-wide
Price per 5pcs. Buttons.

Beautiful accessory for tinkering with children, sewing, decorating, decorating and beautifying, from dresses, school bags, T-shirts, jackets, jeans, trousers, blouses, coats, children's clothes, bags and for many other great crafts and sewing.
 
5 children's buttons: approx. 20mm/0.78" x 10mm/0.4", with thread eye

SCHNUFFELINIS