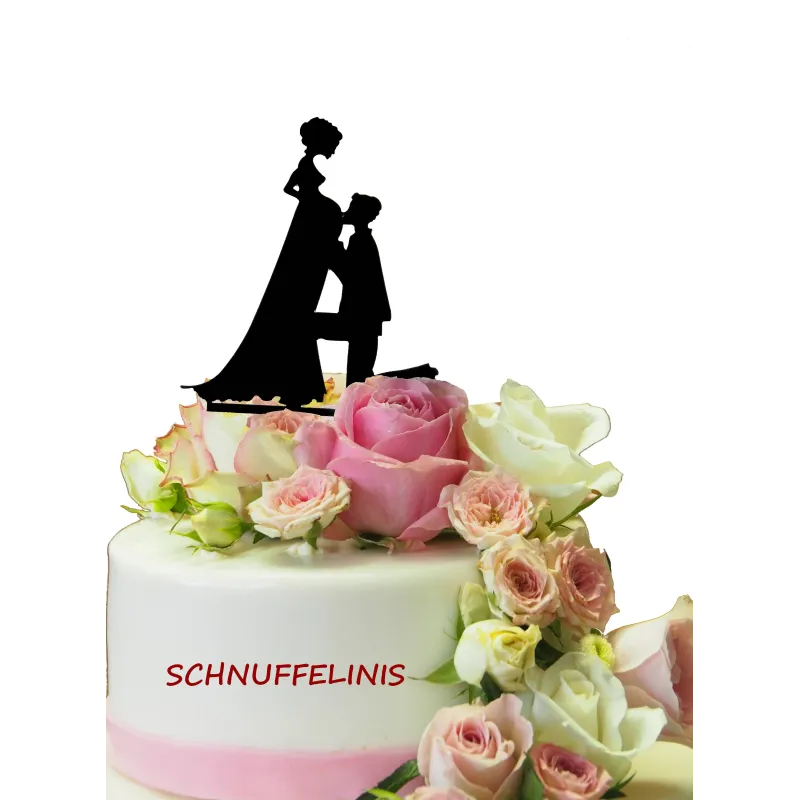  
Cake topper Couple pregnatn bride
Laser cut cake topper in black - modern bridal couple.
Material: acrylic, Laser cut cake topper. The topper is reusable, the
material is black glossy and beautiful on each wedding cake.
Size: Bridal couple is approximately 4.33" side to side, the height is approximately 7" high
Each topper came with a protection foil on it, just peal it off before using.
Have a great and wonderful wedding!
Schnuffelinis.com
You might also like